Published on
Hello Team Pando!
Authors

Name

Adam Berger

Twitter
We'll start with the bad news...
Building great software is just too hard.
Great products are wildly complex. Not in the sense that they expose wild complexity to users but in the sense that the team of people building them have to deal with a staggering amount of complexity.
For every step a user takes, a product team had to consider the dozens of steps they didn't take and how each of those dozens of steps might have influenced the thousands of future steps that user might take.
But wait... There's more.
Few products are built singlehandedly. Product managers, designers, engineers, data scientists, quality assurance, product marketers, and operations teams all need to have the same, shared understanding of the key details of the product they're building. Once the picture of the product everyone carries in their mind starts to drift, the end result is as expected: a bit blurry, a bit too much friction, parts that almost fit together, and late-in-the-game delays.
But there's a better way.
And it just so happens that the path forward addresses both of the fundamental problems facing product teams today: product complexity and team alignment.
The answer is to make the structure of the product itself real and to use that structure as the connective tissue for everything the team builds.
And that is what Team Pando does.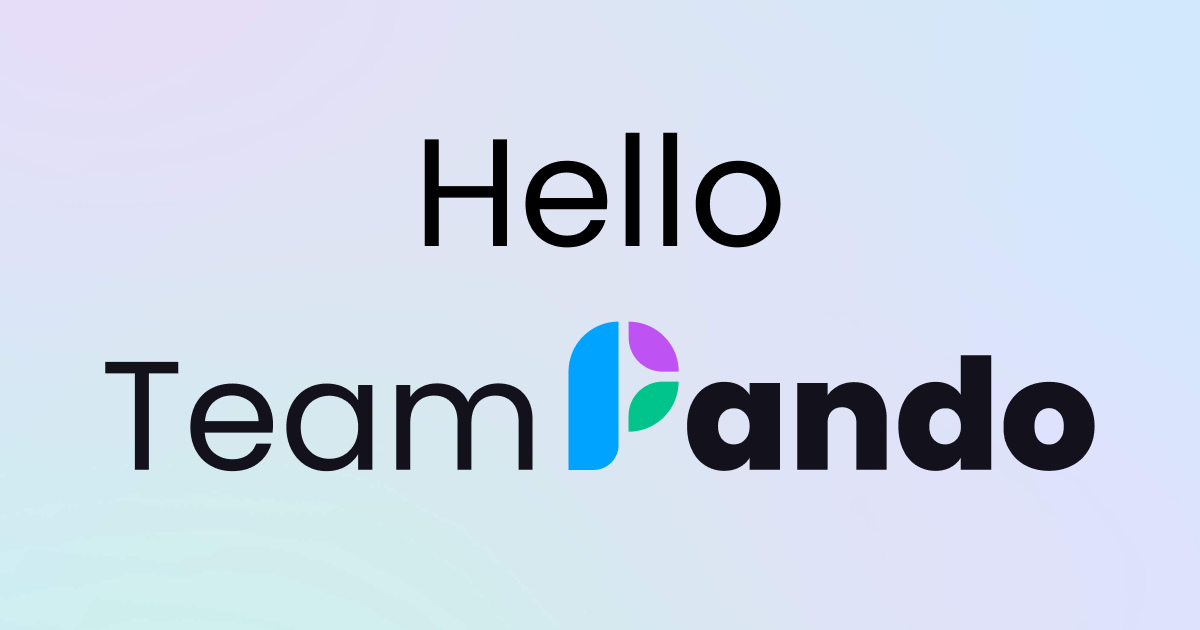 You already write requirements
Team Pando turns them into flows.
Looming problems become obvious while you're still defining the product
Experiencing the product from a user's perspective is a click away
One shared vocabulary for the whole team
You already make designs
Team Pando syncs them with your requirements and the key parts of your flow they relate to.
Use our Figma plugin to auto-create Figma frames for each step in your flow
We'll sync just the relevant requirements right into your Figma files
We'll auto-generate clickable prototypes from your designs based on your flows
You already do engineering handoffs
Team Pando makes them a breeze with walkthroughs that put everything an engineer needs to build every step of every flow right at their fingertips.
Engineers have all of the designs, requirements, context, and collateral they need; no more searching through chats and docs
Engineers can download an executable version of the flow as a state chart
Auto-generated tests mean QA isn't chasing after the rest of the team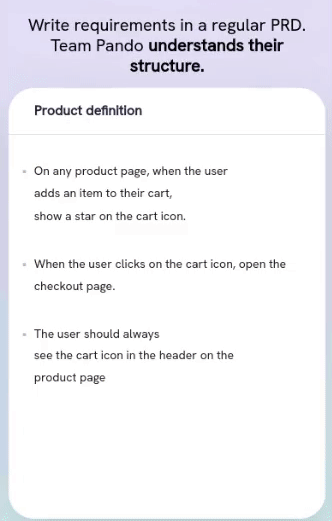 What better to align your whole team to than the product that they're building?
Team Pando brings the structure of your product front and center and then connects all of your team's work to the key pieces of your product
Try Team Pando for free and stay tuned for more exciting updates soon!